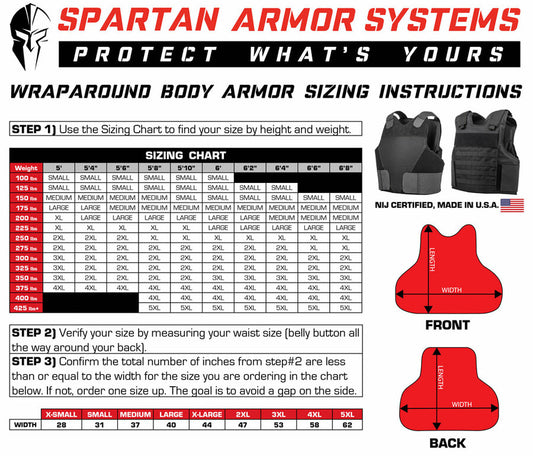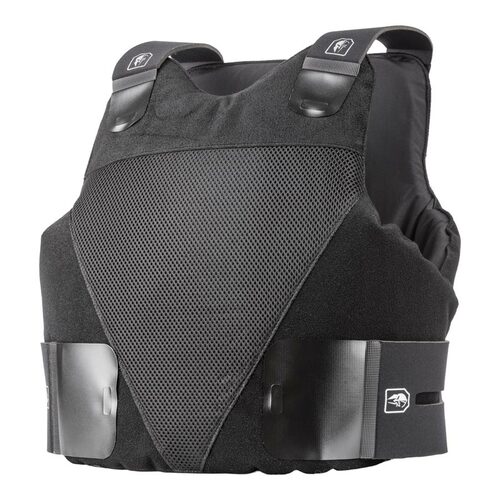 SPARTAN ARMOR SYSTEMS® CONCEALABLE IIIA CERTIFIED WRAPAROUND VEST
Description

PRODUCT DETAILS

SPARTAN ARMOR SYSTEMS

®

 

CONCEALABLE IIIA CERTIFIED WRAPAROUND VEST

 

Product Overview

Spartan Armor Systems® has constructed a Level IIIA Wraparound Concealable Vest that is designed to be an exceptionally discrete option while protecting the user from most handgun rounds. This lightweight, breathable, water repellant carrier has a convenient four-point adjustable strapping system that was developed with a high degree of comfort and ease of use in mind. 

 

NIJ Certified, Covert and Effective

Spartan Armor Systems® Concealable IIIA Wraparound Vest is certified under NIJ 0101.06 specifications and testing. Rated to stop .44 MAG SJHP, as well as Special Threat Rated to stop a .357 SIG FMJ, this flexible, comfortable, discrete soft armor wraparound vest can be used stand-alone, giving level IIIA protection. This wraparound concealment vest is a popular choice for Law Enforcement Officers and Security Professionals who need a comfortable armor solution for extended duty use but with the ability to wear this wraparound body armor vest as a backer ICW (in conjunction with) any of Spartan Armor's hard armor systems. All parts of this product are proudly American-made.


Concealable Level IIIA Certified Wraparound Vest Specifications:

Side Opening Design
Moisture-wicking, Anti-Microbial Inner Liner (This Draws Moisture Away From The Body For A Faster Cool-Down Time)
Shoulder Straps Are Fully Adjustable For Fitment While Being Able To Keep Your Carrier On 
5" X 8" Trauma Plate (Meant To Reduce Back Face Deformation)
Dual 6" X 8" And 7" X 9" Front Plate Inserts
Low-profile Loop For Less Bulkiness And Reduced Friction Against Clothing
Sizing Options: Small, Medium, Large, X-large, And XX-large
Made In U.S.A.

 
Just a few left. Order soon.